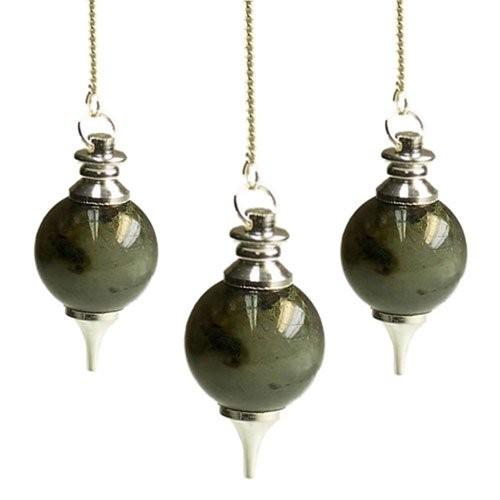 Sphere Pendulum - Labradorite
£11.95
Crystal dowsing can be performed in so many ways and for so many different reasons such as finding water, asking questions, lost objects or even missing people.
I for example use them at the start of and during every healing session.
This design has a silver coloured chain which is approx 17 cm in length and a gemstone bead at the top for you to connect to when you hold it.
This gemstone
creates a shield for auras and protects against negativity of the world
. Labradorite is said to temper the negativity within ourselves as well. Labradorite is known for its changing colors, so it is no surprise this gemstone is known as a stone of transformation, enhancing strength of will and inner worth.
Please note that as these are handmade, and a natural gift of the earth, they may vary from the images shown.