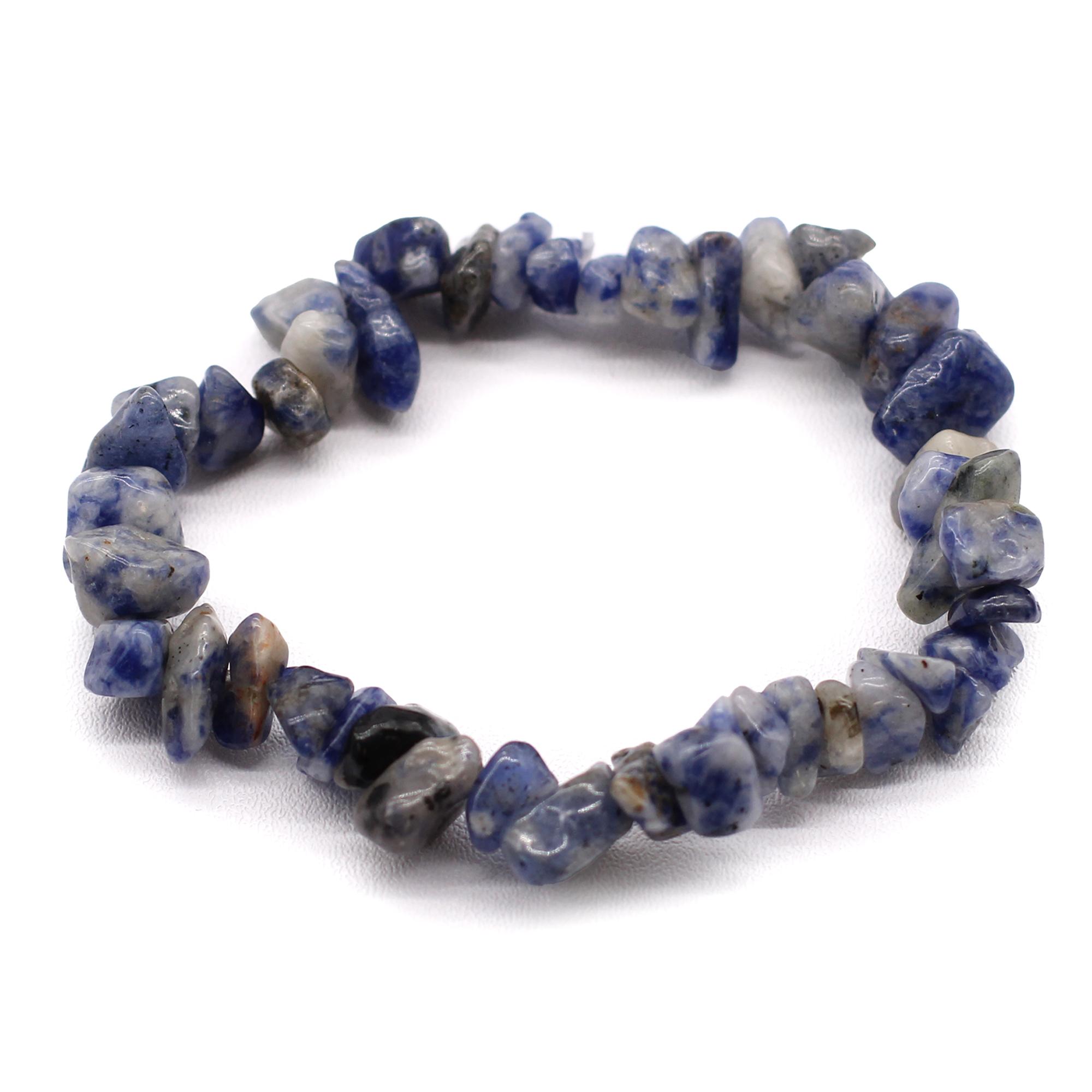 Chipstone Bracelet - Sodalite
£1.60
Chip Stone Bracelets with Sodalite are made from gemstone chips on an elastic thread.

They are very comfortable to wear, chip stones are polished so they will not make any harm to your skin. Bracelets are perfect for any wrist.
Sodalite meaning comes from its contained mineral, sodium-rich magmas and it's called
the blue
"Logic Stone
" for its ability to clear the mind and bring out deep thought. It empowers the analytical side of a person, creativity, observation, discipline, and clears one's vision.
Wear it on your left wrist to receive the energy of the crystal or on the right to share with others.