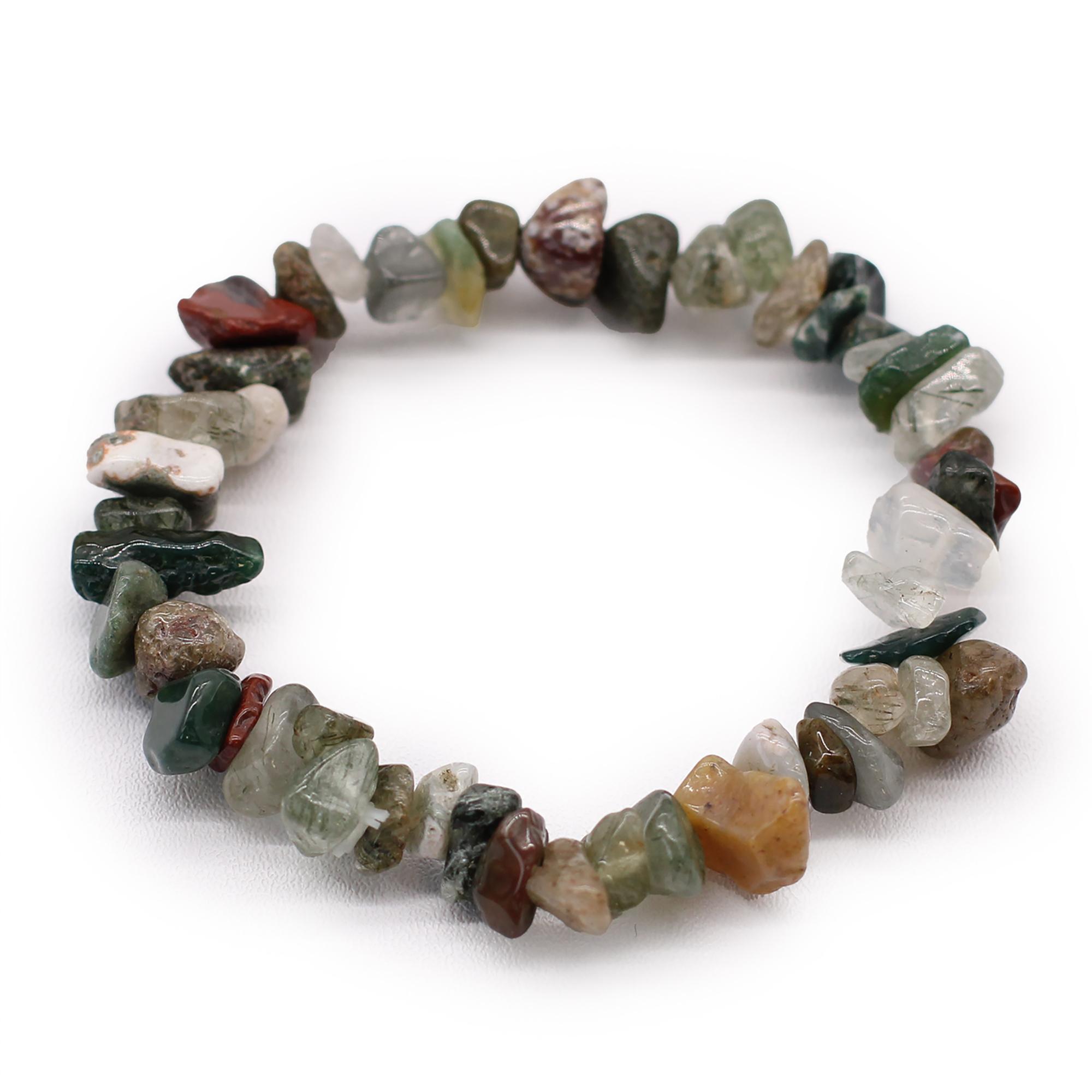 Chipstone Bracelet - Moss Agate
£1.60
Chip Stone Bracelets
with Moss Agate
are made from gemstone chips on an elastic thread.
They are very comfortable to wear, chip stones are polished so they will not make any harm to your skin. Bracelets are perfect for any wrist.
Moss agate is said to
encourage tranquility and emotional balance
. Moss agate is the perfect stone for those who experience strong aggression or overly nurturing emotions, helping to balance male and female energies whenever they become too extreme.


Wear on your left wrist to receive the energy of this crystal or on the right to share it with others.