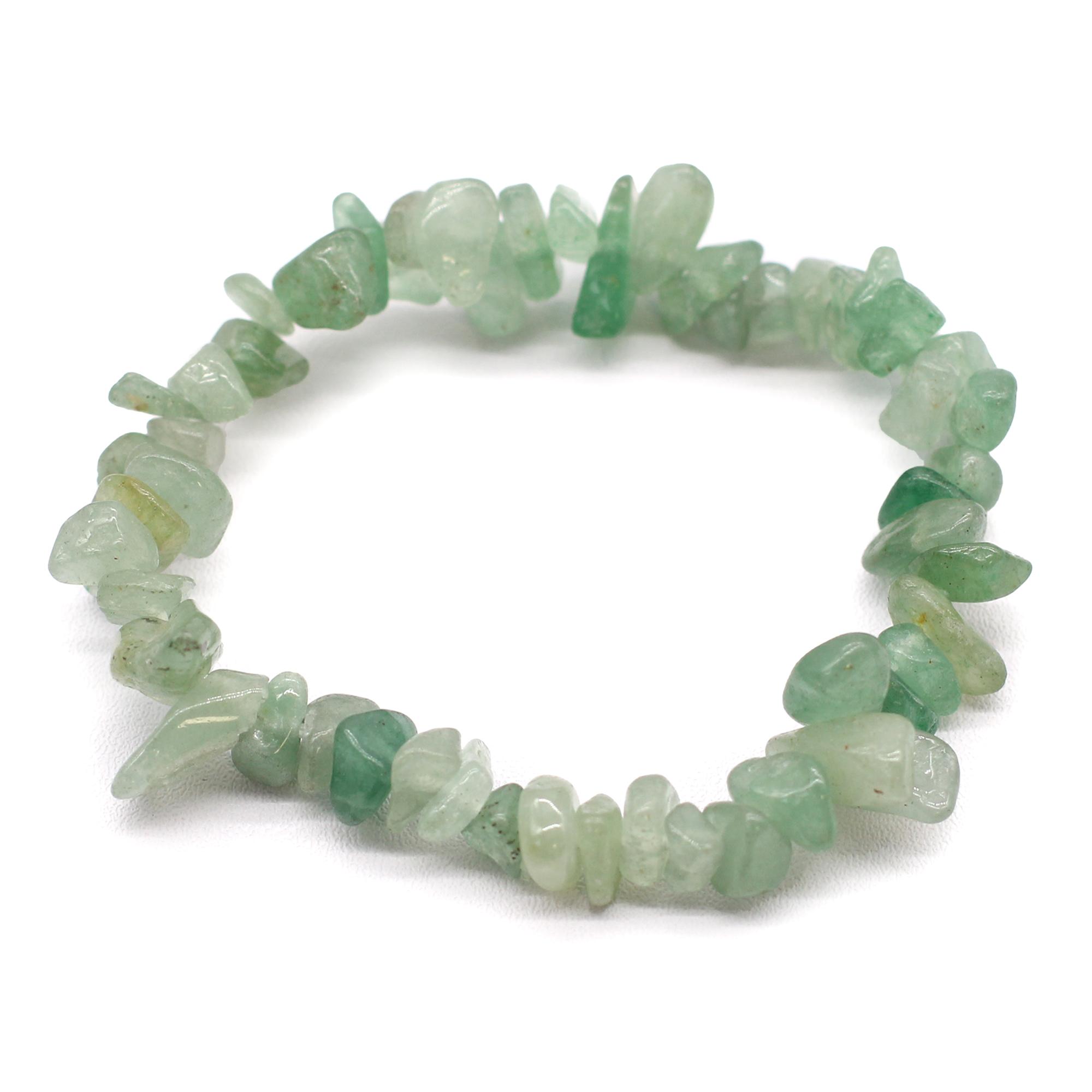 Chipstone Bracelet - Green Aventurine
£1.80
Chip Stone Bracelet made from Green Aventurine on an elastic thread.
They are very comfortable to wear, chip stones are polished so they will not make any harm to your skin. Bracelets are perfect for any wrist. This has a beautiful depth to the colour (darker than the image).
Green Aventurine
releases old patterns, habits, and disappointments so new growth can take place
. It brings optimism and a zest for life, allowing one to move forward with confidence and to embrace change. It enhances one's creativity and motivation and encourages perseverance in maneuvering life's obstacles.
Wear it on your left wrist to receive the energy of the crystal or on the right to share with others.